TOPICS
【Listing Approval of India-Based Unicorn API Holdings】
Listing Approval of India-Based Unicorn API Holdings
Dream Incubator Inc. (hereinafter, "DI") hereby announces that API Holdings Private Limited (head office: Mumbai, Maharashtra, India; Founder, Managing Director, and CEO: Siddharth Shah), a unicorn included in its investment portfolio, received approval for listing from the Securities and Exchange Board of India (SEBI) on February 17. The listing date remains undetermined and will be announced as it becomes available.
API Holdings was established in 2013 and in just eight years, has grown to become India's largest digital healthcare platform for consumers. API Holdings primarily provides home delivery of prescription and over-the-counter medicines, but also offers comprehensive medical services to consumers both online and offline, including remote medical care, clinical examinations, and imaging tests. In the fiscal year ended March 31, 2021, API Holdings' sales tripled year on year to 23.3 billion rupee (approximately 32 billion yen) as it reported 25 million registered users and 8.8 million annual orders.
Out of consideration for the relationships between the share issuer (API Holdings) and its shareholders, DI will refrain from disclosing any further information at this time.
[Reference]
■API Holdings' website: https://www.apiholdings.in/
■Securities and Exchange Board of India: https://www.sebi.gov.in/
(TOP>FILINGS>Processing Status>Issues)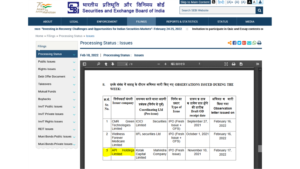 PDF of this press release
For further information
Dream Incubator Inc. Incubation Department
Tel: +81-3-5532-3200 / Email: info@dreamincubator.co.jp