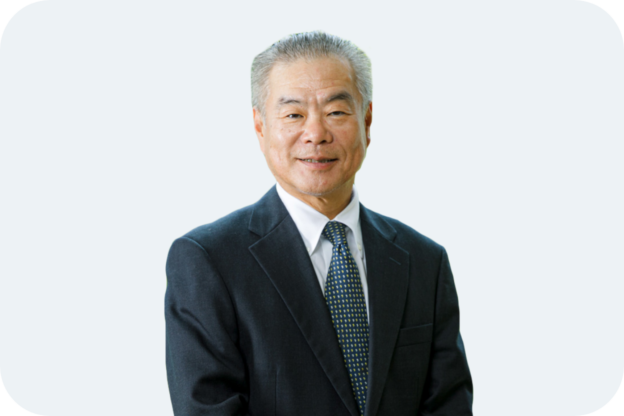 Outside Director
Tsutomu Fujita
Tsutomu Fujita
B.A. in Foreign Languages, Sophia University; Ph.D. in International Corporate Strategy, Hitotsubashi University's Graduate School
Joined Yamaichi Securities in 1982. After working at Merrill Lynch Investment Advisors, he joined Citigroup Inc. in 2000, becoming Executive Vice Chairman of Citigroup Inc. in 2010 and Advisor to Citigroup Inc. in 2016 (current position).
Since 2017, he has been a special professor at Hitotsubashi University's Graduate School of Business Administration and the representative of the Graduate School's FinTech Research Forum.
In June 2021, he was appointed as a Director of DI.
<Significant Positions Held Concurrently>
Outside Director of RIZAP Group Inc.
Representative Director and President of Strategy Advisors, Inc.
External Corporate Auditor, ITOCHU Corporation.