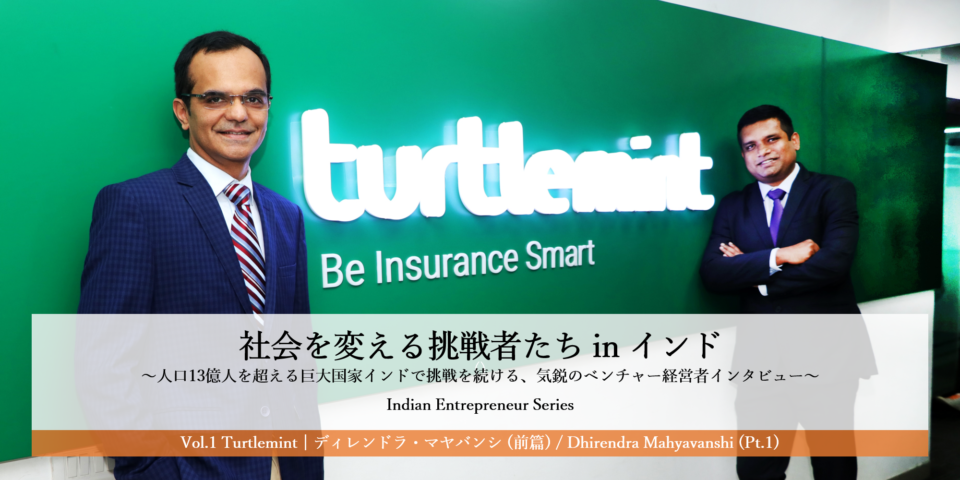 【Indian Entrepreneur Series Vol.1】Turtlemint – Dhirendra Mahyavanshi (Pt.1)
*This article is bilingual in English and Japanese.
You can switch the language by clicking the button on the upper right of this Website.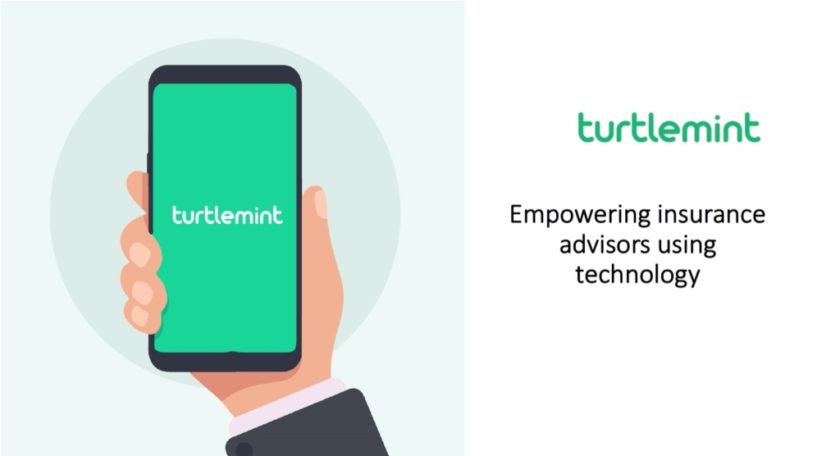 Turtlemint ( https://www.turtlemint.com/ )

Indian Entrepreneur Series is an interview series on excelling Indian startups that DI has been invested in and supported their management. Its aim is to introduce their business model, the entrepreneurs' attraction, and Indian market characteristics.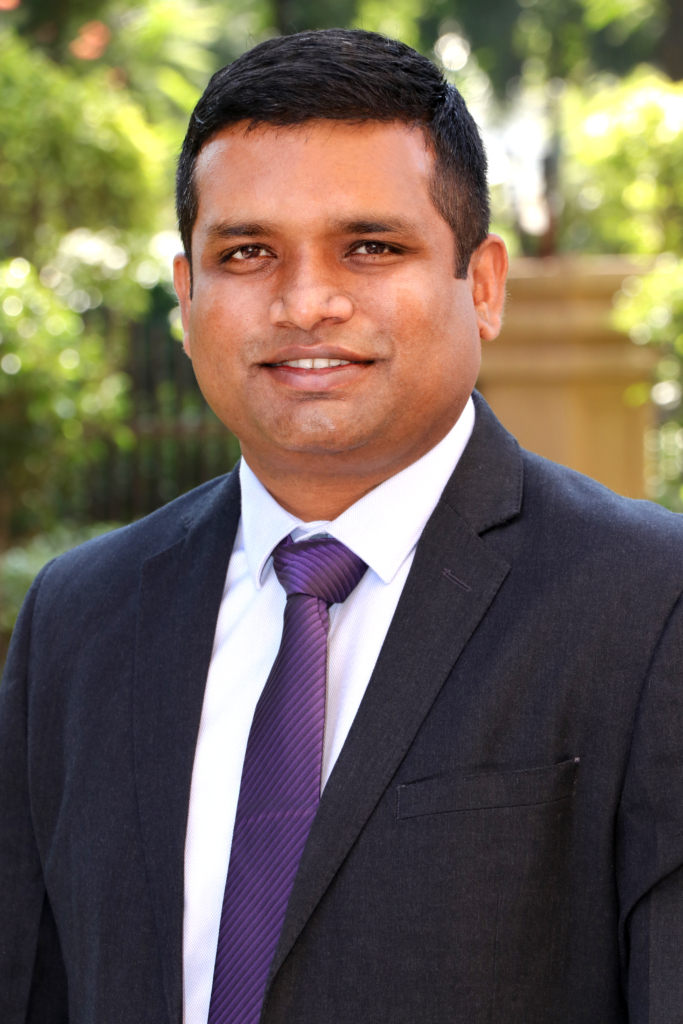 The first interviewee is Dihendra Mahyavanshi, CEO of Turtlemint. Turtlemint is a remarkably growing Insurtech Soonicorn(Soon to be Unicorn) with the most recent Series D funding of $30M from the US.
Started in April 2015, Turtlemint is an Insurtech platform. Founded by Indian Institute of Technology Bombay and Indian Institute of Management Calcutta alumni, with a combined work experience of more than 30 years in insurance and technology companies.
Turtlemint's unique hybrid (online-offline) model has equipped the insurance advisor community with digital tools to efficiently tackle an otherwise cumbersome offline selling process and at a scale crucial to improve India's insurance penetration. Through its simple mobile app, Turtlemint provides a wide variety of products, customized recommendation tools, and a wide range of courses on financial products to empower insurance advisors to be truly digital and future-ready.
Today, the platform has a PoSP(Point of Sales Person) network of over 100,000 insurance advisors that cater to more than 1.5 million customers. It has also fostered partnerships with an overwhelming majority of Indian insurance providers. Headquartered in Mumbai, India, the company offers insurance advisory solutions through the mobile platform and has a Pan-India presence in more than 5,000 metros, cities, and towns.
The Strategy of Turtlemint.
-Please tell me about your business and how it has been growing.
We are an Insurtech platform; we equip the insurance advisors with digital tools that can help them tackle an otherwise cumbersome offline process efficiently and at the scale, which is crucial to improve India's insurance penetration.
We provide a wide variety of product offerings and a customized recommendation tool through a simple mobile app that empowers advisors to be truly digital and future-ready. Our platform allows for instant online issuance, making the purchase across 40+ insurers transparent and paperless.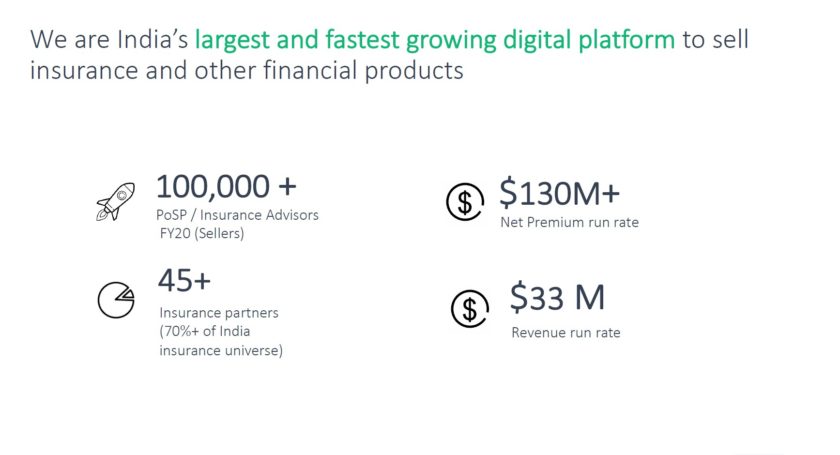 Insurance has primarily been an offline product in India, wholly reliant on paper-based and offline processes. More than 90% of the products sold by advisors act as conduits between insurance companies and customers. These advisors play a critical role in bridging the gap in tier 2/3 towns and cities, where insurance companies' low physical presence significantly impacts seamless access to insurance products and information.
Today we have more than 100,000 licensed PoSP / insurance advisors available on the platform. Using our platform, they are selling insurance to more than 2 million customers. We have a presence in almost 70% of India.
-How were you able to have financial agents in 70% area of India?
We have a very digitized onboarding process. Our app is available on Google Play Store so that aspiring insurance advisors can download the app from there. In the last three-four years, the Indian digital landscape has been very dynamic.
We have seen a lot of changes in the digital / internet space. Number one is, internet on mobile has become very cheap. The second significant change is that smartphone prices have dropped. Affordable smartphones are close to $80.
Now, we have a digital process of downloading apps, so even in smaller cities and towns, anybody who has a smartphone and a cheap data connection could download our Mintpro app. That's why we could expand the market, and many people took advantage of this opportunity.
-Please tell me how your product started.
We launched MintPro app 3 years back. After the launch, the advisor platform has scaled rapidly. In the latest data of Q4FY2020, our net insurance premium run rate was $130M, which is 79 times when we started in FY2018. The revenue run rate is $33M.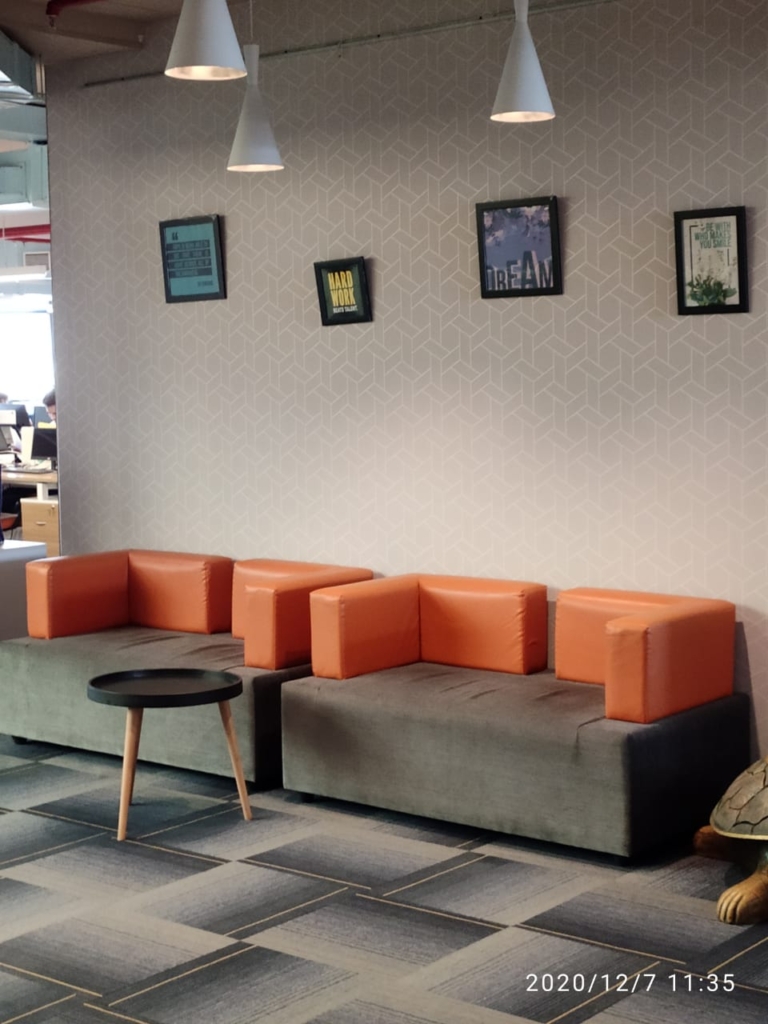 -What was the strategy that made the business so successful?
There were a couple of things that we thought we should do when we started. We decided to empower the financial advisor, who sells more than 90% of the products that act as conduits between insurance companies and customers.
Insurance is also a complex product, and consumers find it challenging to decide the best suitable product. In India, the insurance market opened for private players in the year 2000, it's in the early stages, and there are many opportunities for innovation.
Also, many Indians do not understand the importance of getting an insurance cover. Consumers need to be educated and explained the importance of insurance. With his digital tools, the financial advisor can do a far better job of advisory and suggest products with confidence.
We created new advisors in those geographies with improving internet penetration where no other competitor had a presence.
The Opening of the Indian Insurance Market.
-Could you explain the insurance market in India as a whole? How are the classic insurance market player and the InsurTech competitors doing?
In India, the insurance market was a nationalized market until 2000. There were only four general insurance companies and one life insurance company till 2000. In 2000, a parliament act was passed that allowed private insurance companies to start operations. And that started, happening from 2001 to 2002 onwards.
So since then, there are more than 50 private sector companies that started operations in India. That's why the penetration levels have not progressed.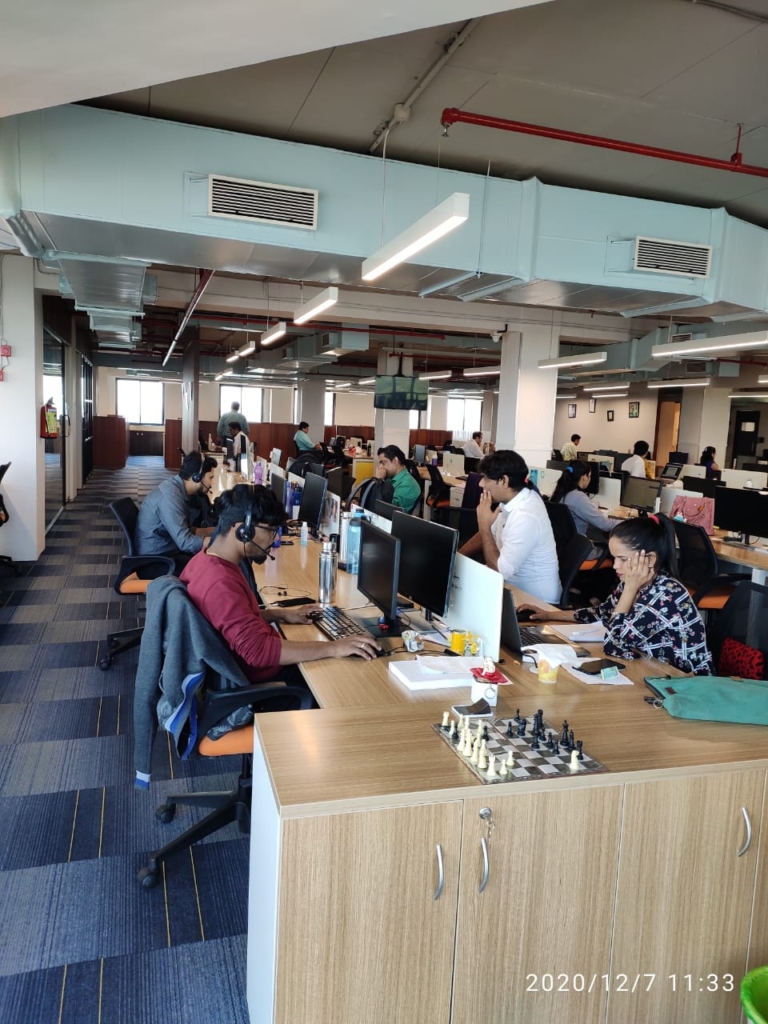 India's penetration level as a share of the GDP is 3.7% in FY2018, which is very low compared to other parts of the world.* That's why it is growing about 15% year-on-year for life insurance and general insurance.
That means that the growing population and the rising income are an excellent opportunity for the insurance industry.
*Japan's insurance market penetration as a share of the GDP is 8.9%. (Source: Swiss Re)
There are a large number of new players who are wanting to enter the market. India's population is enormous, so even today, the market size a hundred billion dollars of insurance premiums.
So, at the current growth rate, the market size is predicted to be more than six hundred billion dollars in the next ten years. It is undoubtedly a large and very fast-growing market. Considering the current penetration level is very low, there is a lot of opportunity for innovation.
In the InsurTech space, there is one player called PolicyBazaar, which started in 2007. They are a 13-year old player. On PolicyBazaar, you can compare and buy insurance. They focus on the direct acquisition of customers online. The second-largest player in India is us.
We started in 2015; we are not in the space of online acquisition of customers. We are in the area of distribution by digitizing insurance agencies. Following us, there are several small players, and many new players are starting up.
The Unique Not-Fully-Online Business Model.
-How did you come up with this business idea?
I started my career with the ICICI Lombard in 2002, the largest private sector general insurance company in India. I worked for nine years and earned experience in the insurance industry. After that, I joined a technology company, where I spent about four years, which is called Quikr, a classified ads platform in India.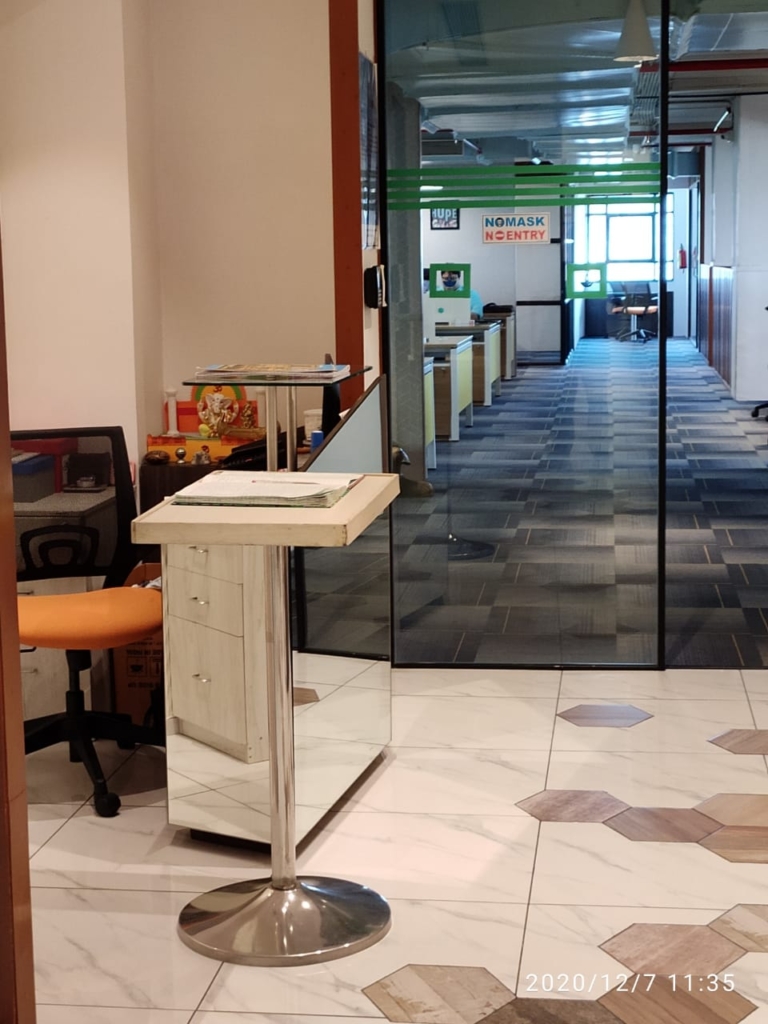 So during my time at Quikr, I realized that technology has a huge role to play. And if done well, insurance could really benefit from the technology that we could create.
So it was my experience of insurance plus the experience working in a startup that started germinating ideas that something could be done in the insurance space.
I also met my co-founder Anand Prabhudesai at Quickr. I had a business background, and Anand had a technology background. We started discussing various things that we could do in the insurance space.
The starting thesis was that technology could be a big boom in the market. The second was that Indians are very aspirational right now. They want to grow and rise-up in their income.
So any technology that you create for the community, like insurance advisors who will benefit by increasing income by using technology, will be successful. We combined these two ideas, and that's how we started.
-Have you pivoted from the original idea, or your first idea was a hit?
Our starting thesis was that insurance would not be purchased online, and we believed in this. We understood that insurance is not something that somebody enjoys buying, especially in India, where it is not considered a significant product for the financial plan part. Somebody has to tell them that they need to buy insurance. And that telling has to be done by an in-person expert.
When we started off, the entire investment community mentioned that everything is going to be online. And we said, "No, it is not going to be online, it is going to be digitized.
But not online". So our starting thesis was that we would launch something to connect the customer to the financial adviser and help the customer purchase. This concept has not changed.

-What were the hard things that came up in your entrepreneur life, and how did you overcome them?
Expressly, in our business, when we started, we did not envisage that a large insurance company will be slow and backward from the technology point of view. We underestimated the challenge. So when we initially started, it was a challenge.
A lot of effort was put in to get insurance companies to come on our platform and get the technology integrations. Many of the insurance companies did not even have the necessary APIs to integrate. So we had to handhold them in various aspects.
The second big challenge was that India is a very competitive market. The second big challenge was that India is a very competitive market, and there is a massive player for decades.
We had to ensure that we grow, but the growth had to come at an unprecedented pace. And in the early stage of our journey, we wanted to focus on our unit economics and protect the balance sheet. In a very competitive environment, that was a challenge, but we did really well. That was proven at the time of COVID-19. Because when COVID-19 happened, we were already in a strong position.
The third big challenge is handling the COVID-19 situation.
※Cooperation and Editing:pilotboat