TOPICS
Investment in Indian Conversational Banking Service Company,Active Intelligence, together with Leading Investment Funds (Vertex Ventures, IDG Ventures, Kalaari Capital)— Accelerating investment in India's fintech sector —
Dream Incubator Inc. (hereinafter "DI"), announced its investment in the Indian conversational banking service company, Active Intelligence Private Limited* (hereinafter "Active Intelligence"), together with leading investment funds (Vertex Ventures, IDG Ventures, Kalaari Capital).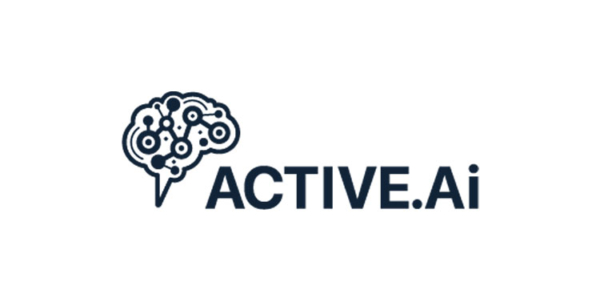 Online conversational services** are poised to become more mainstream with the increasing popularity of messaging apps (including Facebook Messenger and WhatsApp) and the launch of smart speakers (Amazon Echo, Google Home and others). In the realm of financial transactions as well, online conversational services are likely to see an increasing use, particularly in developing countries where the spread of ATMs and apps has lagged.
Active Intelligence uses an AI-based chat service to link individuals with financial institutions. In less than a year since its establishment, the company has developed a working service, won contracts from major financial institutions both within and outside India, realized sales tie-ups with multiple global IT firms and achieved significant growth by targeting the global market.
DI plans to continue investing in the Indian technology sector, including fintech.
* Active intelligence PTE is a Singapore headquartered firm with a Sales and Innovation centre in Bangalore, India and an office in USA. https://active.ai/
** Services that allows conversation-styled real-time interactive communication with customers
■Co-investors
Vertex Ventures, Global VC based in Singapore

Offices in India, Indonesia, USA, Israel, China & Taiwan
AUM of USD 1.3 billion, invested in about 160 companies
Key investments in India include FirstCry (largest e-commerce site for children's products) and Housejoy (major online home services marketplace)

IDG Ventures, Global VC based in the US; One of the leading middle-stage investors in India

AUM of USD 3.6 billion, invested in about 220 companies
Key investments include Baidu (China), Tencent (China) and Myntra (India)

Kalaari Capital, Leading Indian middle-stage VC

AUM of USD 650 million, invested in about 70 companies
Has invested in unicorns including Snapdeal and Myntra
Co-investment with DI in 99Games and Instamojo
■ About Dream Incubator Inc. (http://www.dreamincubator.co.jp/entop )
Dream Incubator Inc. (TYO: 4310), "the Business Producing Company", is a strategic consulting and business development firm primarily for corporate clients and governmental institutions. Dream Incubator provides both capital and professional services to next-generation companies to support their growth and expansion, while also operating its own businesses.
< Reference: DI's past investment in India >
▶PDF
---
[Media Contact]
Dream Incubator Inc.
TEL: 81-3-5532-3200
info@dreamincubator.co.jp