Message to our shareholders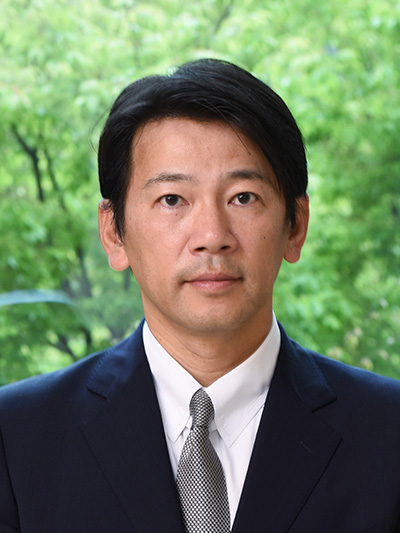 Amid a drastically changing business environment, Dream Incubator ("DI") has overcome various challenges it has encountered over the past 19 years since our foundation with the mission to produce and grow businesses. We would like to express our sincere gratitude to our shareholders for the considerable support you have provided us during those years.
Over the last two years,DI has been taking actions using a three-tiered approach in order to increase its total enterprise value. The approach consists of a base first tier of business investment, a core second tier of strategic consulting, and an upside third tier of venture capital investment, with each tier positioned to enhance our enterprise value. Business characteristics of the respective tiers vary greatly in terms of not only business model but also profit generation and timeline. DI's performance should reflect the sum total of increases in values generated by each tier every fiscal period, which also represent growth in DI's total enterprise value. However, we believe that financial results stated on the basis of conventional accounting standards does not sufficiently reflect such value, and this was one of the challenges we needed to overcome.
We have determined that Net Asset Value ("NAV") is an effective benchmark for appropriately expressing DI's enterprise value and its fluctuations, and have decided to use NAV as a performance indicator in our financial reporting, in addition to the standard balance sheet and income statement benchmarks. As one metric that analysts turn to when evaluating companies consisting of multiple operations and assets, NAV is increasingly being adopted as a performance indicator among certain U.S. and European companies. Whereas we admit that there is room for improvement of DI's valuation method, and appropriate refinements may be necessary accordingly, we hope to provide further opportunities for investors to gain more knowledge of DI by further improving our disclosure approach. We will persist with efforts geared to maximize DI's NAV premised on the notion that higher NAV leads directly to increased shareholder value.
In the fiscal year ended March 31, 2019, the DI Group's overall earnings results culminated in higher sales but lower profits having generated net sales and net income of 20.7 billion yen and 350 million yen, respectively, after insurance item adjustments. Meanwhile, NAV increased by 5.8 billion year on year to 30.1 billion yen. I will now touch on the state of DI's respective businesses on the basis of changes in NAV, as follows.
First, in the business investment first tier of our business framework NAV amounted to 13.5 billion yen, up 9.8 billion yen from 3.7 billion yen on March 31, 2018. Although the increase is mainly attributable to value having materialized from the IPO of iPet Insurance, it also derives from gains achieved from the purchase of Work Style Lab (WSL), operator of platforms for matching freelance consultants with businesses, now a wholly owned subsidiary of DI.
Each of the companies is poised to stay on track, with iPet Insurance continuing to gain an increasing number of insurance contracts even after going public. Boardwalk (online ticketing) posted record-high profits for the fiscal year ended December 31, 2018. Whereas extraordinary demand was a major factor underpinning its improved financial performance, the company is likely to achieve steady growth even in the absence of such demand because it has been arranging new contracts with well-known artists. Although Boardwalk is still assessed by its book value since third-party valuations are yet unavailable, preparations are underway for listing its shares, and we have high hopes that it will become a pillar of DI Group in the future. DI Asia (strategic market research in Asia) recorded a 61% increase in sales year on year yet did not achieve positive earnings for the full fiscal year and have posted an impairment loss of 150 million yen. We intend recover DI Asia beginning with the fiscal year ending March 31, 2020 through business partnership with WSL and other new initiatives.
Next, in the strategic consulting tier of our business framework sales decreased by approximately 1.0 billion yen year on year and NAV was also decreased by 2.6 billion yen, due to a policy change among our large clients, but were otherwise experiencing a normal pace of business. Therefore, for the fiscal year ending March 31, 2020, whether we achieve satisfactory results in strategic consulting will hinge on the extent to which we are able to gain new opportunities that fill the gap and will do our utmost to mount a recovery.
In the venture capital investment tier of our business framework, NAV increased by 180 million yen as a result of DI having sold six ventures (one IPO and five trade sale exits) while continuing to channel investment and support to a total of 17 companies, mainly in Japan and India. In India, we have formed our first Indian investment fund, "DI India Digital Fund", and will focus our efforts on uncovering outstanding investment opportunities. Although we will keep engaging in efforts that involve systematically increasing investment and enhancing value of our investees, we will also make better use of the investment funds in efforts geared to increase the size of our investment portfolio while diversifying risk.
DI and iPet Insurance concurrently launched a shareholder benefit program as noted previously in an investor relations news release. The program allows shareholders to combine benefit points from both companies. We hope that the benefit points available throughout the DI Group will act as a form of investor relations marketing, further access of investors and customers to DI's businesses and investee companies, above and beyond providing returns to shareholders.
With next year marking the 20th anniversary of DI, we will persist in fully taking on challenges ahead while always remembering DI's founding origins in infusing energy into the Japanese economy. We are grateful for your continued support going forward.
Takayoshi Yamakawa
President and Representative Director
Dream Incubator Inc.