Net Asset Value(NAV)
In addition to customary financial statements, Dream Incubator Inc. ("DI") has begun disclosing Net Asset Value (NAV) as a managerial metric to more appropriately reflect its value since the FY03/19 financial results.
NAV is calculated by subtracting net liabilities from the fair market value of our owned businesses and assets. It is applied by analysts to evaluate companies with multiple businesses and assets, and some European and American companies are already adopting it as their metrics.
DI is consisted of three businesses: strategic consulting, which provides business producing (new business creation) for large companies; business investment, which conducts majority investments and continuous management; and venture investment, which supports start-ups by providing risk capital and network. We believe that presenting the total value of these three businesses more appropriately reflects the true value of our group.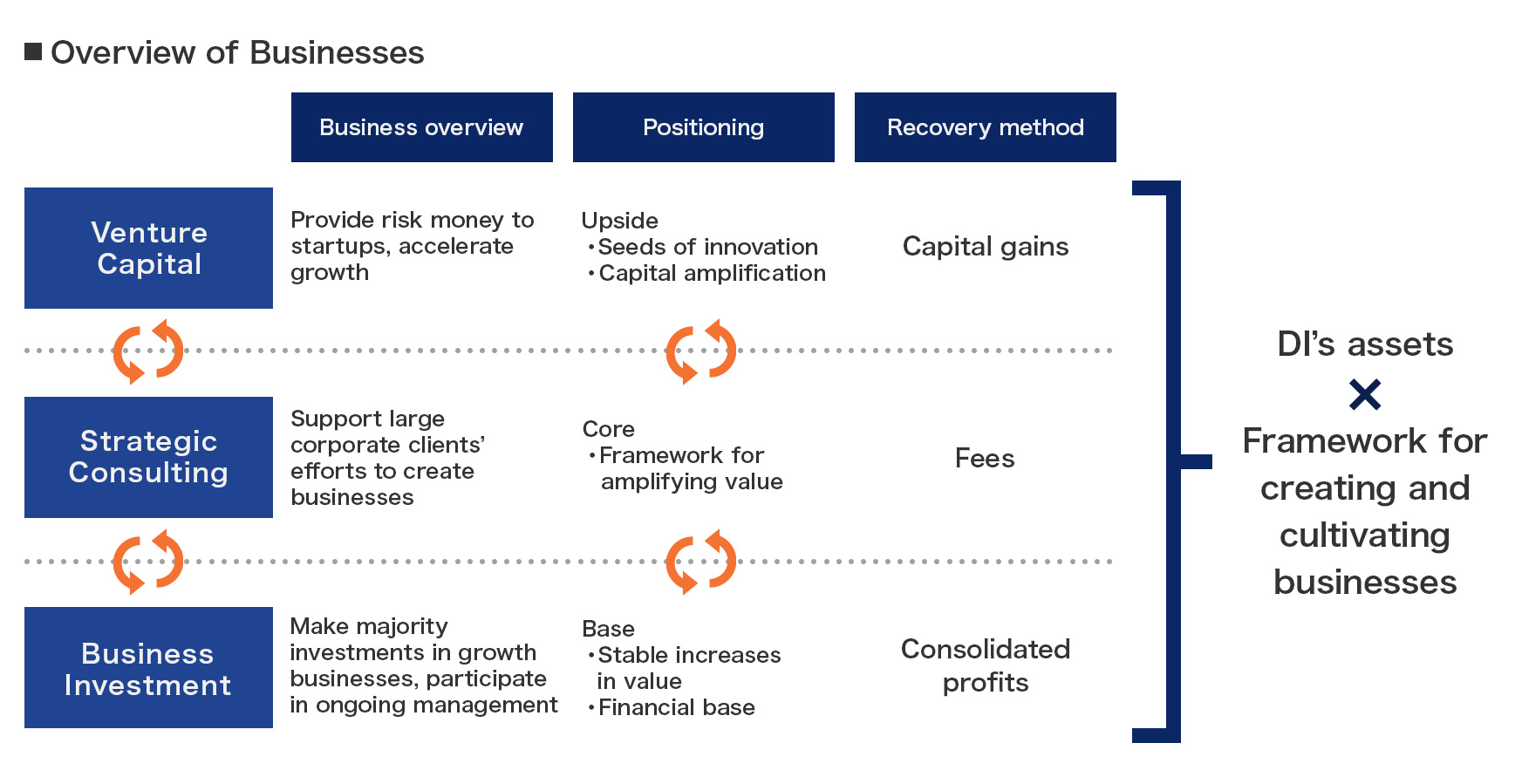 Method of Calculating NAV for Each Business
Assessing corporate value with the incremental approach
Venture capital investment and business investment:

–

Listed companies

● Market capitalization at fiscal year-end x DI's holdings

–

Unlisted companies

●Book value of investment at fiscal year-end ± mark-to-market valuation difference (Recent financing prices and third-party transaction prices)
●When these prices are unavailable, book value is used without revaluation

–

Going forward, we plan to improve the level of precision in valuation

Strategic consulting:

–

Five-year average of profit after taxes x Peer company PER*
*The median PER value of peer companies in similar industries as listed on the SPEEDA platform of UZABASE, Inc.